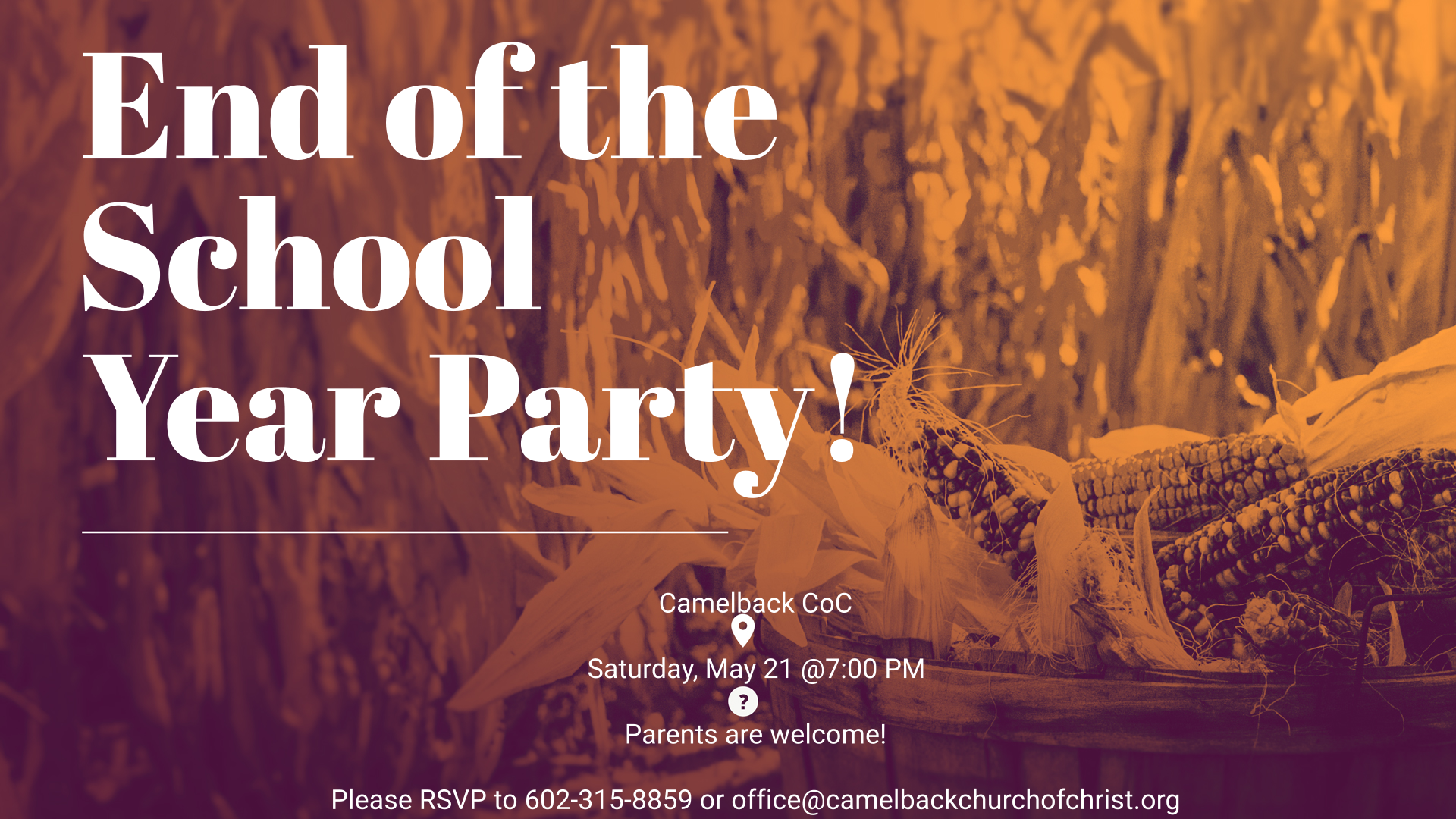 End of the Year Party!
Saturday,
7:00 PM - 9:00 PM
, Camelback Church of Christ
About
Church of Christ
5225 E Camelback Road
Invites your Youth (all ages)
to an evening of fun!
Saturday, May 21
Parents are welcome!
Celebrate the end of school year with a night of fun and fellowship. We will have competitive sand volleyball, basketball, and food. The evening will end watching an outdoor movie in our amphitheater. Bring a blanket or folding chair, relax, and get your summer break off to a great start. We are hoping to bring young Christians from the Valley together to strengthen and encourage their friendships.
Please RSVP to 602-315-8859 or office@camelbackchurchofchrist.org